Spin it up!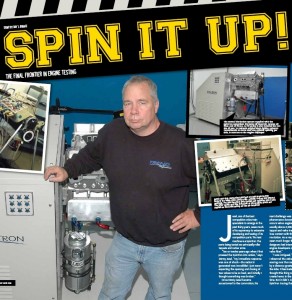 Extreme Action, Issue 106: The final frontier in engine testing
Jesel, one of the best competition valve train specialists to emerge in the past thirty years, owes much of its supremacy to extensive developing and testing of its competition parts. The test machine is a SpinTron. The parts being tested are principally roller tappets and rocker arms. "Ten or twelve years ago when I first pressed the SpinTron into action," says Danny Jesel, "my immediate response was one of shock—the racket it generated was incredible! I just wasn't expecting the opening and closing of two valves to be so loud, and initially I thought something was broken."
Reader Comments (5)
Post Comment
You must login to post comments.