About Trend Performance
Background of the racing pushrod and how Trend Performance evolved
Until 1993, meaningful research into valve train testing was not possible. It was only when the first SpinTron emerged, a revolutionary new valve-train test machine, that profound inadequacies in pushrod design were revealed. The amount of column deflection of the conventional thin-wall 5/16in diameter pushrods, and the lofting of the flat tappets as they became airborne while traveling over the nose of the camshaft lobes, amazed SpinTron creator Bob Fox and his collaborator the late Randy Dorton, tuning wizard at Hendrick Motorsports. Pushrod design was about to change irrevocably. Fox had established his pushrod company, Trend Performance, in Warren, Michigan, in 1988, after having worked as a tech representative on the phones at nearby Diamond Racing. While at Diamond he became aware of troubling quality issues in pushrod manufacturing: pushrod lengths varied and their ends failed—both ends.
---
Manufacturers would reduce the material thickness of the cup ends in order to form them, and as a consequence they would crack. Further, their lengths were so inconsistent that each pushrod had to be inspected and graded accordingly. It was this encounter that caused Fox to enter the pushrod business.
By the end of his first year in business he had developed two new products: a 5/16-in pushrod for small-block Chevrolets and a 3/8in for big-block Chevrolets.
By 1993 and aided by extensive data gathered by the SpinTron, he had vastly improved his pushrod product line. Today, almost two decades later, Trend's jewel in the crown is their one-piece 7/16in double taper creation. Available from 6.000- to 13.000-inches long, and in increments of 0.025-inch, these 4130 chrome molybdenum pushrods are used extensively in drag and oval track racing at all levels. Moreover, they're affordable to all pockets because they're made in production quantities and available as shelf-stock items.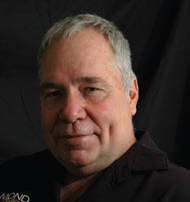 Bob Fox
Founder