Tools
Measuring results with a Trend Performance Pushrod Length Checker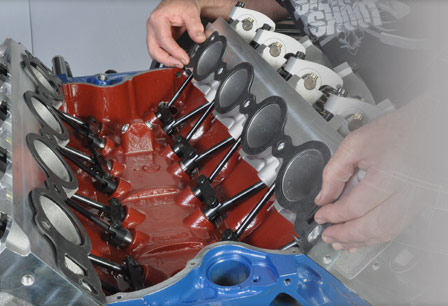 Our pushrod length checkers are marked with a standard length which is laser etched into them. This number represents the gauge length of a part (0.140 gauge diameter) with the two halves tightly screwed together. Extending the checker one rotation lengthens the gauge length 0.050. For example, a pushrod etched 7.800 screwed apart one rotation would be: 7.800 + 0.050 = 7.850 gauge length. Therefore you would order the part number from the catalog based on this measurement.
---
PUSHROD CLEANING BRUSH
Designed with a tapered brush head to thoroughly clean all diameter pushrods.

---
LENGTH CHECKER
Available in one inch increments from 5.800″ – 11.800″ with ball or cup ends