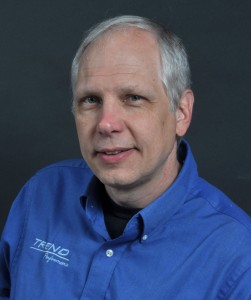 Andy Anderson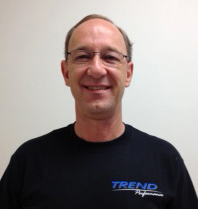 Chuck Jones
Asheville, NC: Ambitions at Trend Performance for the acquisition of a southeastern manufacturing base and a desire to be in early production were accelerated last week when they acquired a two-acre site with a 5000sq ft building located at Pisgah Forest, NC.
Situated between Asheville and Brevard, the acclaimed Michigan manufacturer of competition pushrods, piston pins, tool steel flat tappets and other internal parts for race engines plans to take possession of the property in about 14 days and to have it operational by October end.
Trend's Engineering Director, Andy Anderson said, "We've encountered no impediments so far. The building, with 2,000sq ft of office space and 3,000sq ft of shop space, has fully operational utilities—electricity, phone system, Internet and so on—and as soon as we have our new machinery installed we'll quickly be in a position to produce parts."
Trend's three biggest successes of 2012 have been their double-taper pushrods, their new TP1 piston pins, and their innovative self-lubricating Hard-Tip pushrods. Chuck Jones, the new southeast sales manager commented, "The TP1s and the Hard-Tips endured long arduous testing before release and they exhibited no obvious vices; they're exceedingly hard and tough and they're performing up to expectations."
Reunited by friendship this former duo had accomplished great things in the production of race engine parts from 1994 to 2006 and it was only when Jones decided to join Trend, and his old pal Anderson, that the southeastern program took flight. Things happen quickly when an old magic is rekindled!
Of course this new production base brings Trend closer to all their engine-building customers in the southeast, including the NASCAR teams.
Trend Performance, the innovators of the Spintron engine test equipment, has been supplying competition pushrods to Hendrick Motorsports for 24 years.