Trend Performance seeks new manufacturing facility in North Carolina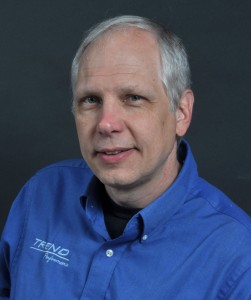 Andy Anderson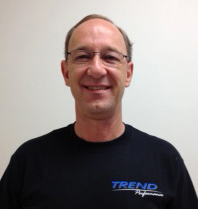 Chuck Jones
Pushrod, piston pin, and tool steel flat tappet maker Trend Performance is seeking to extend its manufacturing operation in North Carolina. Originally a plan was devised to open an office in the Asheville area, but when Chuck Jones, former general manager of the PPP Center, joined the Trend ranks, more ambitious plans took hold."I've always admired Chuck's work ethic," says Trend's Engineering Director, Andy Anderson. "He works hard, he bites the bullet, and he still relishes the challenge of producing superior race car engine parts." An industry veteran, Jones began his career as a machinist with Schwitzer Turbo, making parts for their large diesel units. Then in 1994 he joined Leo Jackson's PPP Center in Arden, NC. As a machinist he made valve guides, valve spring retainers, piston pins, and main bearing caps, mainly for Cup and professional drag race teams. In 2006 Jones assumed the role of the PPP Center general manager. In an attempt to get products closer to their customers, initially Trend's new facility will focus on the production of small engine parts: piston pins, pushrod tips, lifter seats, etc.
Andy Anderson, after attending UNC-A, began his career by preparing engine blocks for Benny Parsons, Harry Gant, Junior Johnson, Ernie Elliott, and Robert Yates among others concluded, "This year, 2012, has been a tremendous year for Trend." We kicked off with the new TP1 piston pin, followed it with the introduction of the self-lubricating Hard-Tip pushrod, and now we have succeeded in attracting Chuck to our ranks!"
Reader Comments (2)
This article is getting to instructions on trend performance and it seeks new facility in North Carolina. That's I have used thesis writing service blogs and books. Tanks for sharing every article for the essay online review followers.
We are chosen fantastic reviews to perform with more facilities. Then any user can visit this web-site from this blog. Then everything will be good for understanding your resources and assignments.
Post Comment
You must login to post comments.