Tool Steel Flat Tappets Are Making A Difference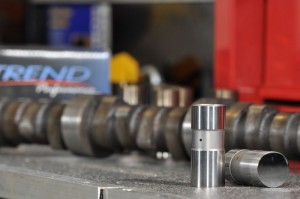 Tool Steel flat tappets are replacing the standard cast iron tappet as the product of choice for the discerning racer. Their use eliminates exceptional wear due in part to the lubricating oils available today.
Xtreme Fords, Issue #31: Flat Stick—Tool Steel Tappets Are Making A Difference. Despite the popularity of the roller tappet both in a mechanical as well as hydraulic setting, typical flat tappets, also known as lifters or followers, are still as popular as ever. While a roller tappet utilizes a roller to roll along the camshaft's lobe profile, a flat tappet …
Reader Comments (2)
It has introduced the best tools to find steel flat tappets and that all making a difference in performance. That's why? I found the great resources about this http://top-essay-writing.services/essaymama-com-review/ website. So everyone happy to find the good resources and essays.
Post Comment
You must login to post comments.