Speedway Illustrated: Power Company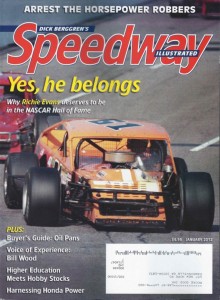 Speedway Illustrated, January 2012: Power Company. In the final installment of the series on KS Engineering's winning modified engines, Kevin Stoa buttons things up, then concludes with the break-in procedure and dyno test.
Reader Comments (2)
I have read so many updates about speed way illustrated. The power company has chosen many articles to perform best essayontime.com review concepts. Then you will enjoy the features of this great blog and website.
I can say everything about this site really very impressive and wonderful college paper topics with Grades-miner.com site. Generating the more and better educational methods and school and colleges.
Post Comment
You must login to post comments.