Push Rods - Quick Ship Custom Push Rods
Trend Performance -
Quick Ship Custom Push Rods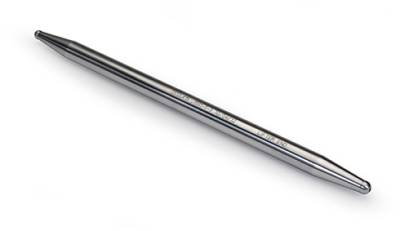 Because pushrod lengths are not generally known until an engine build is almost complete, they are often the last components ordered—and often they are the components most urgently needed. Now, Trend is introducing a new quick-ship program called QSP that aims to dispatch orders of custom pushrods within twenty-four hours. The service offers much convenience, providing any combination of machined tips or tapers on Trend's range of pushrods.
Just select your pushrod length (6.000 inches to 12.000 inches); select the diameter (3/8, 7/16, ½, or 9/16 inch and wall thickness); select your end taper (standard 5/8 inch or 1-5/8 inch); select your overall taper (single taper or double taper); select a ball end or a radius cup end and you'll probably have those Trend pushrods within 48 hours.
Trend's Quick Ship: If you know Trend's founder Bob Fox, you'll know his business model was founded and cultivated on quality and service. This new QSP program is a valuable extension of an already smooth-running process at Trend.
Trend's Quick Tip on their heat treatment process: Trend brings their pushrods up to temperature then quenches them and then tempers them. The duration of the heat treatment determines the amount of case depth. The quench, which can vary from room temperature to -100 degrees, determines the retained austenite or material properties in the components. To increase the hardness a cryogenics procedure is also applied during the quenching process. This operation can freeze the pushrods to as low as 300 degrees. Finally the pushrods are tempered and returned to the desired hardness.
This category is empty.