Trend Performance News
Trend Performance has announced three new series of shelf-stocking pushrods for high performance Cummins, Ford Powerstroke, and GM Duramax diesel engines. Displaying robust forged cup...
---
Trend Performance has announced a new series of 5/8in pushrods for competition engines operating under extreme pressures. These include Mountain motors, Pro Mod, Pro Nitrous, Top Sportsman,...
---
Drag Racing Online, September 2012: Why Tool Steel Flat Tappets Run Forever Despite the popularity of the roller tappet both in a mechanical as well as hydraulic setting, typical flat...
---
Andy Anderson Chuck Jones Asheville, NC: Ambitions at Trend Performance for the acquisition of a southeastern manufacturing base and a desire to be in early...
---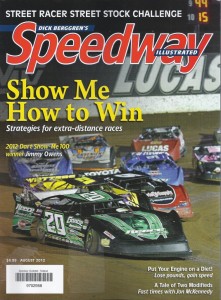 Trend Performance's hard-tip self-lubricating pushrods solve a galling problem for short-trackers
---
Andy Anderson Chuck Jones Pushrod, piston pin, and tool steel flat tappet maker Trend Performance is seeking to extend its manufacturing operation in North Carolina....
---
Drag Racer, July 2012: Piston Pins—When They Break All Hell Breaks Loose! Protect Your Engine And Check Book "It was a catastrophic engine failure. It cracked my cylinder block,...
---
At the Lion's Drag Strip near Long Beach, California circa 1966, engine builder 35-year-old Ed Pink is pictured behind driver Tom "Mongoose" McEwen in Don "The...
---
Trend Performance has unveiled its hardest and toughest piston pin to date. Code named TP1 during its development, this new piston pin is not only exceedingly hard and extremely tough but...
---
Tool Steel flat tappets are replacing the standard cast iron tappet as the product of choice for the discerning racer. Their use eliminates exceptional wear due in part to the lubricating...
---